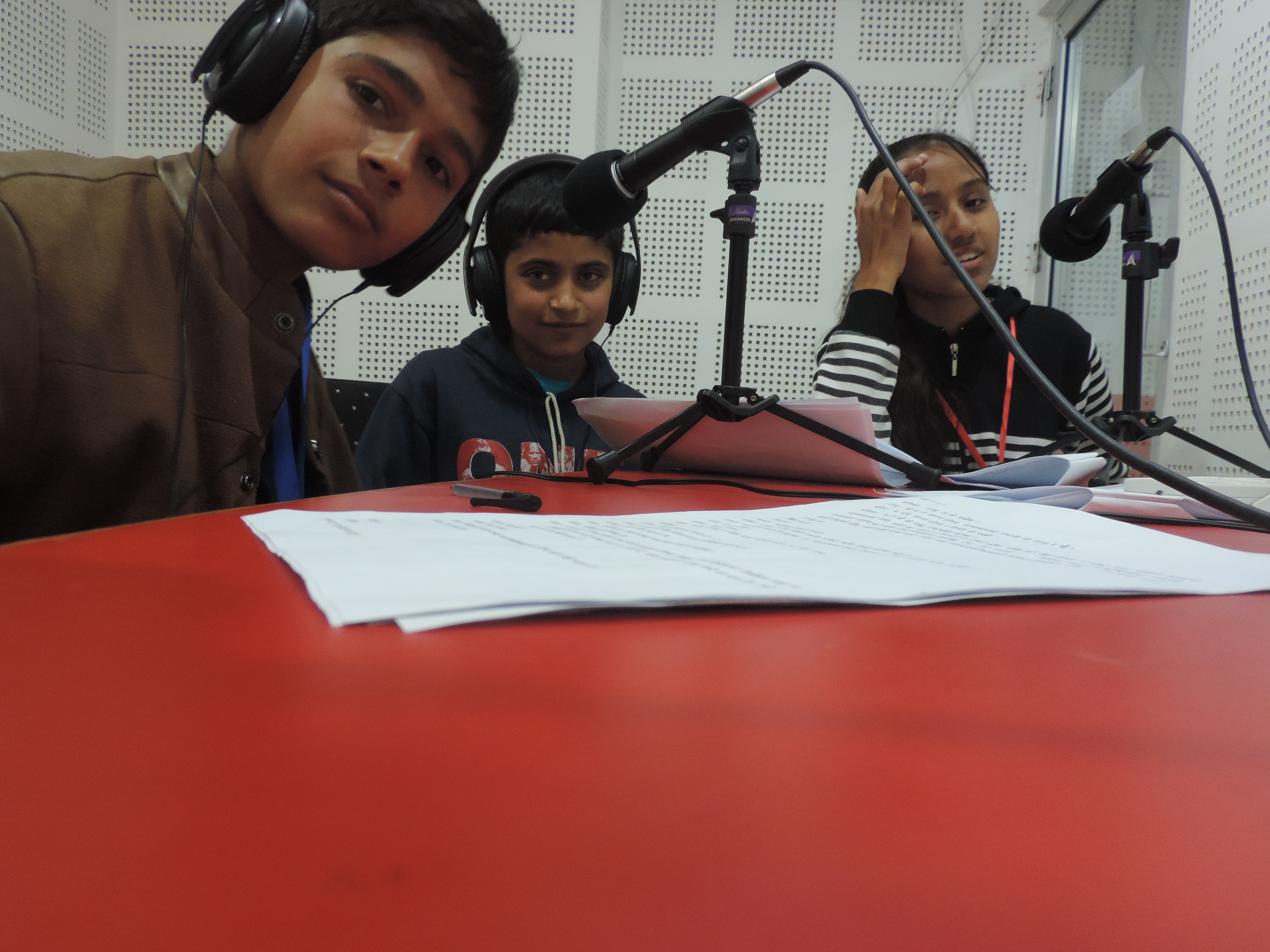 Promoting Child Rights through Media and Art

15% of children are married by the time they are 15, 40.7% by the time they are 18. 33.9% of 5-14 year olds are involved in child labour. 27.4% adolescent males and 24.4% of adolescent females justify wife beating. Out of those from the target age range, 74.2% boys and 66% girls attend secondary school.
These staggering statistics from UNICEF illustrate the conditions of children in Nepal. High rates of child labour, early marriage, domestic violence, low school attendance rates, are common occurrences in Nepal.
Project overview
In 2013, Right4Children interviewed stakeholders in Pokhara including schoolteachers, child club members, mothers groups, street and working children, government bodies and non-government organisations. The research revealed a lack of knowledge of child rights violations in the community and an unclear understanding of what can be done about child rights violations. This lead the team at Right4Children to develop a programme that integrates schools, young people, and child clubs to promote child rights by giving young people the skills and knowledge to use media as a powerful platform to educate the community on child rights and advocate for change.
CWS in partnership with Right4Children have embarked upon a one year pilot project to empower children to raise their voices about issues which are relevant to them. The project kick-started in March and is ongoing. Based in Pokhara and focusing on the district of Kaski a youth led redio project is developed to address child rights, specifically access to education, participation and protection.
We are currently working 20 sample schools and child clubs to build their capacity and teach them about child rights and leadership. Child journalists from these child clubs are then trained and taught skills to create their very own radio show.
Objective
The main objective of the project is to raise awareness of child rights in Nepal focusing on the right to education, the right to protection and the right of participation.
The children will be empowered through training and give them a voice and the means to raise awareness of social and community issues related to child rights through our radio programme.
This is a youth-led project with young people designing, researching, producing, recording and broadcasting radio shows by young people, and for young people. The radio team will be producing 20 radio episodes with help from community members and participating schools.
Children from the same schools are also creating a number of community murals to promote child rights, and participating in art workshops. Through these art activities, children participants will create an art booklet about child rights that will be directly linked to the 20 radio episodes created by the child journalism group.
Achievements in 2014
48 children have been trained as child journalists.
65 children received a child club management and child rights training.
423 children (42% girls and 58% boys) from 20 community schools participated in the project. This project was based on a voluntary and interest basis.
2 art competitions were held with a theme on Rights of Children. 32 children participated from the inter-school competition. 238 children participated from the open competition held on the occasion of International Child Rights Day.
13 murals with messages about child rights have been created in slum communities and in school areas.
10 radio shows were prepared by the group of child journalists, recorded and broadcasted on local radio.